Are you looking for breakthrough growth opportunities? Do you feel like you have been too busy cost cutting and have not focused on alternative revenue sources? What are the best avenues to take your firm to the next level? 
There is nothing more challenging than defining your company's future direction.  New Perspectives Consulting (NPC) specializes in helping companies grow – not only in size but in value. We offer you many of the same skills used by large corporations, adjusted to meet your firm's specific needs. Our extensive management experience with rapid growth companies can provide you with insightful analyses to stimulate new ideas on strategy, financing and business development.

For some clients it has been finding a new sales channels or developing strategic partnerships. Others have looked to NPC to find financing for a new product line or an acquisition. Allow us to help expand your options.
Learn more about our services for:
Strategic Consulting is to your business as an architect is to your office building. You need their experience and skills to help you look at the available alternatives, design a path to get you to specific objectives, and then work with you to ensure things are moving in the right direction. We can be your Business Architect.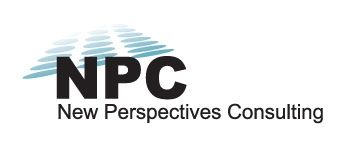 New Perspectives Consulting – Focus, Expertise, Value, Commitment