When your company needs…
REVENUE GROWTH: Does your company need to accelerate its growth, expanding revenues in new and different ways? NPC can help you look "out of the box" on new ways to increase your revenues: new sales channels, strategic partnerships, mergers and acquisitions, product line extensions, etc. And NPC can help you find the necessary funding and resources to turn these ideas into true events.
PROFITABILITY: Does your management team need to better understand how its "business model" operates? How do decisions at every level of the organization impact the bottom line? What non-financial measures should be tracked because they are the key "drivers" to the company's success? Which products or services are really contributing to the bottom line? NPC can help you understand your business and build the tools you need to forecast the financial impacts of new alternatives.
CHANGE LEADERSHIP: Could your firm use an interim senior executive who is a "catalyst", someone who can motivate managers to action, focus others on the correct priorities, translate company strategy into day-to-day management decisions and coach other managers to do the same? NPC can get you that interim solution today.
FINANCIAL DIRECTION: Does your company need financial leadership to get funding, translate product development success into revenue, or just advise on day-to-day financial issues? Let NPC provide you an experienced financial executive to help your company translate its aspirations into financial realities.
PRICING: Does your current pricing give your products and services a competitive edge? If you are losing deals on price alone or if your sales force sees pricing as a hurdle rather than a tool, let NPC help design and implement a new pricing structure to propel your business forward. We understand product and service costs as well as pricing strategy and tactics. We will develop a pricing program that will ensure profitability while offering your clients a new way of looking at your price to value.
Let NPC help grow your company to success!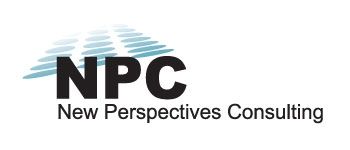 New Perspectives Consulting – Focus, Expertise, Value, Commitment